Fitness Gym, Studio & Wellbeing Centre
in Loughborough - Fit Friends
Tired of muddy fields, cold warehouses or over-priced, over-crowded gyms?
Searching for small group personal training or another fitness gym near me?
FIT Friends' fitness studio offers you so much more at a fraction of the cost. Our new, modern, air-conditioned, studio, wellbeing centre and purpose-designed fitness gym in Loughborough town centre provides a comfortable, clean and exclusive space for you to achieve your health, fitness & emotional wellbeing goals.
Although we offer pay-as-you-go payment options, the great news is that our new, local, fitness studio and gym is not open to the public, therefore we can guarantee that you will never have more than 3 others in any one wellbeing, private personal training or small group fitness training session. Every one of our fitness classes, workshops and sessions is guided by your own Personal Trainer, so it's like 1:1 personal training in a fitness club, but at a boot camp prices!
Here at FIT Friends fitness centre, there is no need to feel intimidated, you can train in a fun, sociable atmosphere, with people who attend classes that they not only enjoy, they workout and exercise with support from people who treat you as an individual and a friend.
Go on, we're waiting to hear from you – book a session from our timetable at our fitness rooms and wellbeing centre today.
FIT Friends Exclusive Personal Fitness Gym, Training Studio & Wellbeing Centre, Loughborough
Looking for a modern, new, fitness gym, studio and wellbeing centre in Loughborough town centre? Our fitness club is fully-equipped with changing rooms and a shower.
From our new fitness studio, we focus on small group fitness training, nutrician and emotional wellbeing. We can track your progress using detailed body composition analysis and additionally, there's a private consultation space to discuss your health and fitness goals.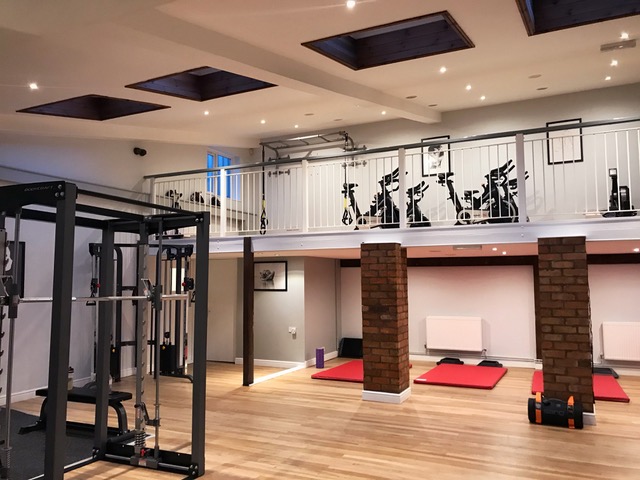 What makes us different?
At Fit Friends we understand that getting fit and losing weight isn't just about how many push-ups you can do, whether that be at home or our pay as you go fitness gym and wellbeing centre.
From our Loughborough fitness studio we support all aspects of your journey to get fit and healthy.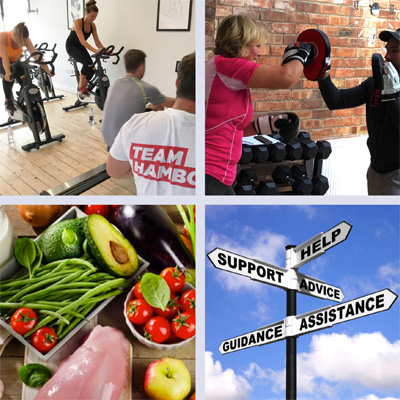 Fit Friends - Group Fitness Training Sessions in Small Groups
Choose your fitness goal, gym or studio sessions and package, and let our personal trainers design the rest. It's worth noting that we're proud to say that personal attention and achieving your goals doesn't have to break the bank with Fit Friends. Just get in touch to find out how.
Fit Buddies - Private Personal Training with your Friends
Your own regular, small group, personal training session each week: create your own group and share the cost of your private personal training in our Loughborough fitness suite for between 2, 3 or 4 people – it's up to you.
Emotionally Fit - 1:1 Counselling for your Emotional Wellbeing
Mental and mind health are equally as important as physical health. At Fit Friends we care; we know what effect a negative mindset can have not only on your daily life but also your overall health.
Emotionally Fit, our 1:1 counselling for your emotional wellbeing service, can help you tone up your mind, lose negative thoughts and ensure that your body and mind are functioning together as one.
Proud to partner with 'Fuelled'
At Fit Friends we believe that what you put into you body is just as important as what you do with it. Fuelled will provide nutritional, balanced meals, desserts and snacks which our fitness gym and wellbeing centre members can pre-order and collect from our Loughborough fitness studio after their workout.
Taster Sessions
Not sure what to expect from our Fit Friends personal fitness training? Come and try for yourself, free of charge!
Just email info@fitfriends.training or call 01509 437765
Tell us a bit about yourself and we will find the right session for you.
What does it cost?
| Cost | Description |
| --- | --- |
| £40.00 | 5 credits to use for any Fit Friends session within 4 weeks. |
| £40.00 | 4-week Emotionally Fit course. |
| £60.00 Per Month | Unlimited membership to as many Fit Friends & Emotionally Fit sessions as you like. |
| £40.00 Per Week | Fit Buddies exclusive programme, for you and your friends. |