The start of Fit Friends and who we are!
Nic and Di joined forces combining their professional skills as a counsellor and exercise physiologist to create Fit Friends as a total wellbeing programme.
We believe that taking the time to improve both physical and mental health fosters a happier and healthier life.
The concept of Fit Friends was developed during a discussion Nic and I were having about physical and mental health, and we agreed that being fit contributed greatly to health. However, people didn't generally enjoy working out alone and would give up after a short time of trying to engage with the gym. Additionally, we also agreed that friendships and talking alleviated many low-key mental health issues.
Fit Friends encompasses not only the opportunity to explore your mindset and issues with a counsellor, but also to enjoy working out as part of a small, like-minded group with a personal trainer. Here you can be sociable and have fun, whilst also improving your health.
---
The Team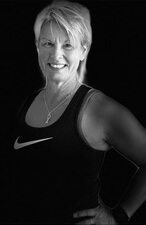 Di
"Hi, I'm Di, and have been an exercise physiologist since 1995, qualifying with the American College of Sports Medicine. Since then it has been interesting developing my skills sets and adding qualifications as a corrective exercise practitioner, golf fitness specialist, and psychological coach.
Health and fitness have been my passion for many years now, and I have been lucky enough to have experienced a variety of different aspects of the wellbeing industry.
My hobbies include playing hockey and tennis competitively, and I also enjoy great food and wine, a good movie, and interesting company."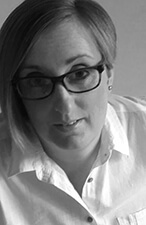 Nic
"Hi, I'm Nic, and have been a counsellor now for 9 years. My skill is to listen to you and help you make sense of your thoughts; then guide you through the maze that your mind has created. It gives me great satisfaction to watch my clients become more aware of their thoughts and the impact they can have on behaviour.
I enjoy cooking and developing new recipes. I also have 2 children 8 & 13 who keep me busy. Although the gym isn't probably my greatest love, I do workout 2-3 times per week, as well as walking our dog."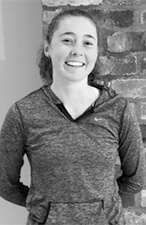 Phoebe
"Hi, I'm Phoebe, and currently work as a Personal Trainer on the Fit Friends programme, whilst studying Sports and Exercise Science at Loughborough University.
My main sports are hockey and athletics, although I am hoping to join the Loughborough Novice Rowing Team this year as I like to challenge myself to learn new sports.
I enjoy being a Personal Trainer – it gives me a buzz to help people reach their health and fitness goals."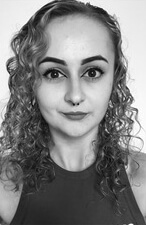 Ellie
"Hi, I'm Ellie, one of the Personal Trainers on the Fit Friends programme. My sport preference is Olympic lifting, although I have a substantial background in long distance running and have represented Wales on a few occasions.
Initially it was my intention to become a doctor and spent 3 years at Birmingham Uni in medical school. I like putting into action the anatomy and physiology knowledge I have previously learnt at med school within my delivery as a Personal Trainer."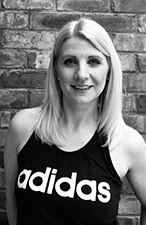 Laura
Laura is a Fit Friends Personal Trainer. She has always had an interest in physical fitness & exercise, and in particular cardio fitness.
Laura loves to meet new people and enjoys helping them to achieve their health and fitness goals. Laura is also a mum to 2 little boys who keep her on her toes…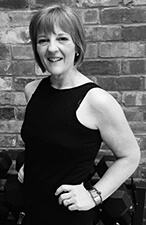 Nicoletta
After watching her mum suffer with the complications of lifestyle disease, Nic knew she had to give herself the best chance of becoming the best version of herself as she aged…
She found a love of weight-lifting and went on to lose 5.5 stone. Nic now wants to pass on the incredible feeling of fitness, health & strength to others and help them reach their own health and fitness goals.
Nic has a Nutrition Diploma and is a diet specialist as well as a PT.