Fit Friends Small Group Personal Training
Are you looking for a personal trainer? Are you looking for group fitness classes? If you're in or around Loughborough and the answer is yes to either or both of these questions, you've come to exactly the right place.
We all know that regular exercise helps us feel good, whether you want to lose weight, stay in shape, train for an event or if you are an older adult you might simply want to stay stronger for longer. Fit Friends small group personal training sessions can help you achieve your goals.
We want to make it easy for you to achieve your health and fitness goals, so offer 20 training sessions in the gym and 8 sessions live online… choose, studio, online or a mix of both.
We never have more than 4 people per training session, meaning your Personal Trainer can be just that… "personal". They will help you workout with the correct technique, at the right intensity, to ensure great results.
Your live online sessions are open to 6 people per session, so there is plenty of space for you to hop on.

Personalise your workouts
With 28 training sessions to choose from each week, you can build your perfect workout plan.
It's easy – just select the times that suit you and build a fantastic, varied fitness programme.
Why not take a look at our timetable and start your fitness training programme now.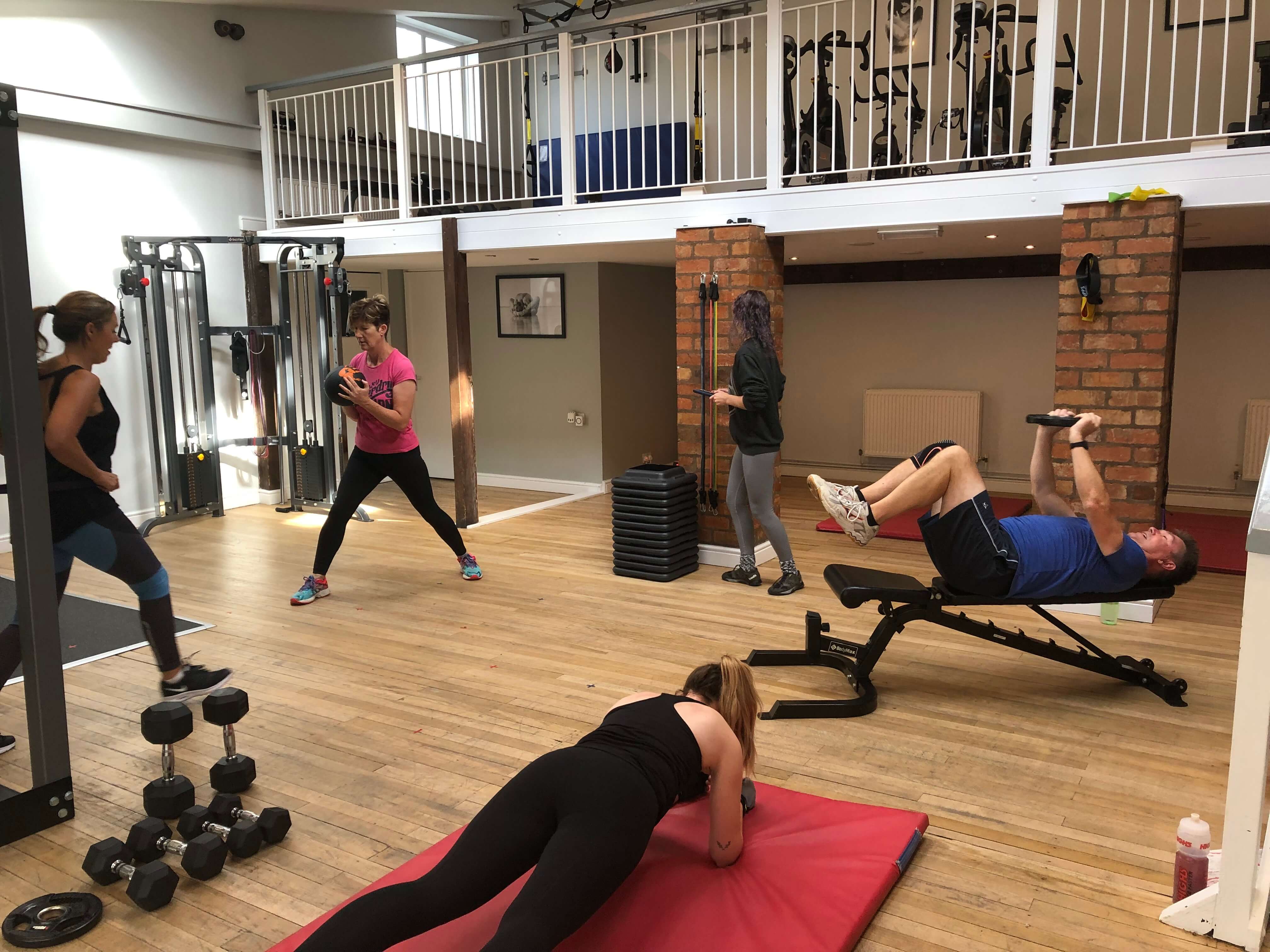 Unsure of what to do? Then you can always talk to us in person or take advantage of a free trial. Call us on 01509 437765, or look at our affordable packages and plans today.