Emotionally Fit Counselling and Workshops
Are you feeling overwhelmed, or stressed-out and struggling to cope? Are these feelings making your life unbearable, or are you struggling from day-to-day? Do you think that you could benefit from a counselling and support service?
Emotional wellbeing and counselling isn't something that you often come across attached to a local fitness gym, but here at FIT Friends we like to be a little bit different. We know that emotional wellbeing and mental health are as equally important as your physical health. We know what effect a negative mindset can have, not only on your daily life but also your overall health and general wellbeing.
That's why we have created Emotionally Fit, our emotional wellbeing and counselling service. 1:1 Counselling sessions are available when you need them: no waiting lists and our full membership includes 6 free counselling sessions per year.
Our wellbeing workshops, delivered by our resident counsellor, can help you tone up your mind, lose negative thoughts and ensure that your body and mind are functioning together as one, allowing you to train and exercise in our group fitness training class sessions in a way that benefits you, your mind, your body and your wellbeing.

Should I see a counsellor?


Good question. From time-to-time we all struggle with unwanted or intrusive thoughts and feelings. If you find that these thoughts or feelings are affecting your daily life or stopping you from doing the things that you want to do then now might be the right time to seek some support.
Emotionally Fit allows you a safe time and space to talk about what it is you are feeling. Our counsellor will simply listen before helping you to challenge, explore and change your unhelpful thoughts and beliefs.
Emotionally Fit Counselling
Counselling can help you work through and overcome problems or feelings that are getting in the way of you enjoying your life.
Your counsellor can help you make sense of  your thoughts and work through any issues you may be struggling with, from stress, anxiety, relationships, bereavement and everything in-between,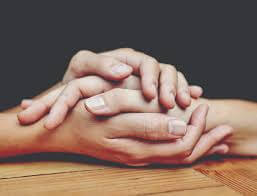 understanding your thoughts is the first step to feeling better.
Your counsellor will allow you the space to explore and help you develop the tools you need to become emotionally fitter and stronger.
Each Emotionally Fit counselling session is 50 minutes and is completely confidential.
'Fit Mind, Fit Body' Membership includes 6 free 1:1 counselling sessions per year included in their membership, subsequent sessions are charged at a reduced rate of £30 / session.
For those of you that already attend training sessions at our studio and haven't accessed counselling sessions our personal trainers will be able to introduce you to our counsellor who is in regular attendance at our studio.
You can easily book at the following times online or call 01509 436675 for more availability.
---
Emotionally Fit – Wellbeing Workshops
| Workshop | Date | Purchase |
| --- | --- | --- |
| Organise Your Diet and Exercise Plan | Wednesday 30th October 6.30pm | |
| Grow Your Confidence | Saturday 9th November 10am | |
| Misunderstanding Conversations | Wednesday 20th November 6.30pm | |
| Mindful Eating | Saturday 30th November 10am | |
| Health Behaviour Change | Wednesday 11th December 6.30pm | Coming soon |
| How to Stress Less | Saturday 4th January 10am | Coming soon |
| How to Achieve your Goals | Wednesday 15th January 6.30pm | Coming soon |
| Build Better Relationships | Saturday 25th January 10am | Coming soon |