Personal Trainer for Private Personal Training Groups
Hiring a personal trainer 20 years ago was considered a luxury that many people couldn't afford. Today, it's fairly common place for people hire a personal trainer to help them with their health and fitness goals.
If you are looking to achieve your health and fitness goals but not sure what you are looking for in a personal trainer, then consider these points before you hire: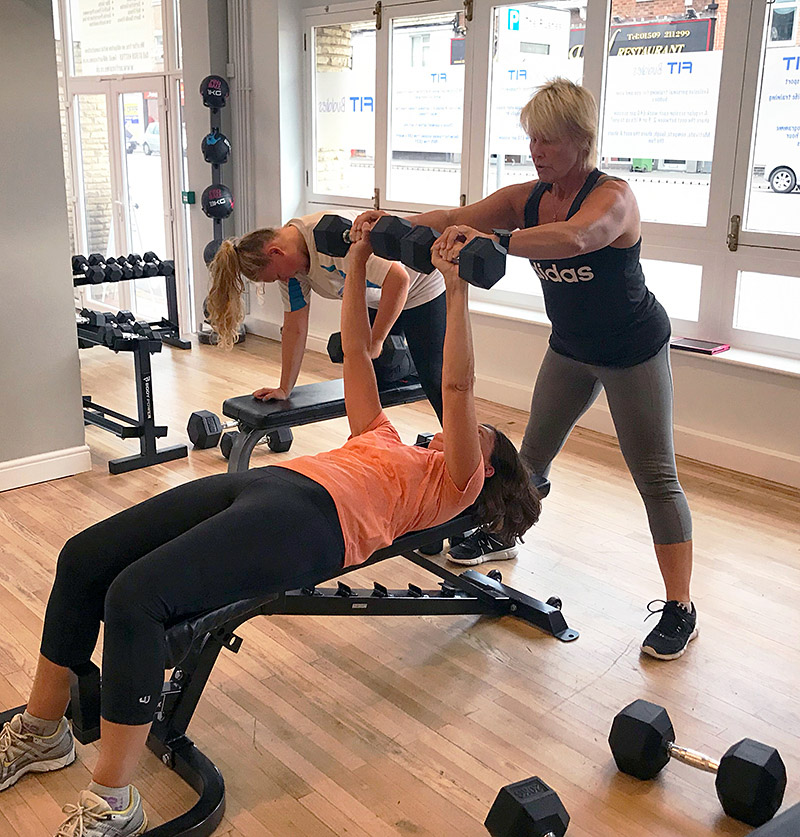 Make sure you are offered a free consultation. During the meeting, note if your personal trainer listens to you and what you would like to achieve, not what they think you should.
Here at Fit Friends our personal trainers give you a free 30 minute consultation and listen to exactly what you would like to achieve. They will then help you to develop the training programme you need to achieve your goal.
Are you given some initial statistics, photos, etc. so you have a tangible starting point to record your progression?
We will take your statistics, initial photographs and look at your movement patterns. Then we'll work with you to improve any muscle imbalances and ensure you are making the right lifestyle choices.
Make sure you have a tour and understand the processes of how your gym or studio works.
Our studio is perfect for small group personal training. During these crazy COVID-19 times, we will set you up with your own mini-gym: your own space to workout with your personal trainer. With only 4 people in any group you are guaranteed personal attention. Your trainer will ensure you are using the correct technique for each exercise and that you have the right weight or intensity for you.
Do you get value for money with how much time you spend with your trainer achieving your goals?
Fit Friends is great value for money – we are currently offering 12 small group personal training sessions per month for £60/month. No contract!