Small changes .. Big gains
11th January 2021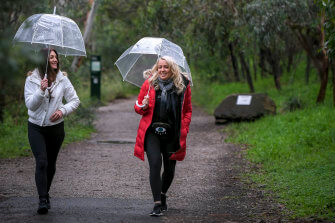 With the new national lockdown now becoming tighter than ever, you'll have plenty of time to get your new years resolutions in gear. Some of you may have set massive goals like completely cutting out carbs or exercising twice a day. These may seem like great goals, and for some-extra resilient-people they will be. However is there a better way to change your lifestyle?
Even the smallest things could totally revamp your life and they will be 10x easier to stick the lockdown may challenging but also a time which could be embraced to make some positive changes to your lifestyle which could result in a healthier you.
So let's look over a goal you can try that improves your health physically, nutritionally and mentally:
1) Doing an extra 1000 steps per day. This simple activity has multiple benefits including; slashing stroke risk, cholesterol levels improve, you'll lose weight, you'll stress less and your heart won't have to work as hard when exercising. To put it into perspective 1000 steps is only 0.4 miles or 640 metres. This is something you can easily work into your day whether it's walking to the shop instead of driving or taking a stroll with your dog through the local park it is so easy but so effective.
2) Weighing foods rather than calorie counting. Counting calories can be a bore and often leads to you losing motivation furthermore it can be inaccurate for example, eyeballing it could change your calorie count by 100s let's say a palm's worth of salmon weighs three ounces, but that's just an estimate so it could also be 5 ounces, delivering an extra 94 calories that you don't account for. Instead, start weighing foods and relating that to your calorie count, if you know that 100 grams of chicken breast are 165 calories that can be easily remembered and multiplied or divided when necessary. This brings benefits by presenting a more accurate calorie count, therefore, improving nutrition.
3) Rewarding yourself after achievements. Its human nature to want to do something more if there's a treat for completing it People are too hard on themselves and this often results in a negative mindset. By treating yourself even after small goals your motivation skyrockets and will keep you working towards your next goal. Weather its a new pair of shoes, a trip to the cinema or that game you've really wanted these small boosts can drastically help you achieve your long term goals.
And an extra tip that benefits you no matter your goals, sleep more! Its our body's way of repair and recharge but its value has gone down. On average people are sleeping less but doing more. With technological distractions it can be hard but studies show that only 1 in 5 Brits get over 8 hours of sleep and the average time asleep as gone down over an hour in the last 40 years. Even an etxra 1 hour of sleep has a plethora of positive impacts including decreased risk of hear attack, decreased blood pressure, boosted athletic performance and quicker recovery time for injuries.
That's all our tips from today but be sure to check out our instagram and facebook page throughout this month for more suggestions on staying fit, physically, nutritionally and mentally.