Keep the Motivation get your Goals!!
8th February 2021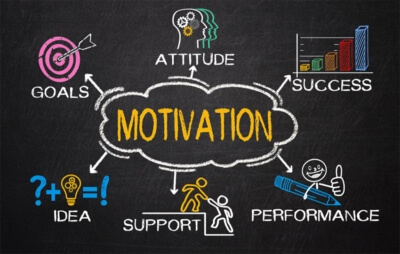 Last month we spoke a lot about New Year's resolutions and changes to help you get fit. However, after the hype of January and Covid-19 more prevalent than ever, it can be hard to get off the sofa and get to work. I mean its easy isn't it? Laying in bed with a bag of crisps or going for a run, it's a no brainer, but today we want to change that.
So we know our small changes and what gains they will bring but how can you keep them up and become a fitness guru over Lockdown 3? So scientifically what is motivation and how can you improve it? "Motivation is an internal process. Whether we define it as a drive or a need, motivation is a condition inside us that desires a change, either in the self or the environment." Says Beata Souders (PsyD) to Reeve 2015. "When we tap into this well of energy, motivation endows the person with the drive and direction needed to engage with the environment in an adaptive, open-ended, and problem-solving sort of way"
So from that, we can see that motivation is the physical drive you feel to reach a goal. This understandably can be difficult to find however we have few ways to help you out.
Taking progress photos. This is a great way to track your gains and motivate yourself to do more. The thing with photos as it shows even the smallest changes, so the scales could show the same or even weight being put on, however, the truth could be that you have gained muscle. This will be revealed through photos. By taking progress photos every month or so and seeing these changes you be constantly wanting to do better and keep the improvements going.
Another way to stay motivated is to build habits or routines. If you teach your body at 4 pm on Thursday is workout time and that 7 am on weekdays is time to get up, naturally it will get easier. The brain like's patterns and by forming a habit it makes things easier to do keep doing. Studies show it can take as little as 18 days to form a habit. That's less than 3 weeks! So if you can commit those first few weeks you'll breeze through the rest.
We understand that with all this free time it is simple to just relax but with vaccine talk who knows if you'll still have all this free time in a few months. Getting fit is an investment for your body and the things it brings will pay off. Just stick through the first few weeks, yes it will be tough, but stay with it and you will get there. Keep up to date with our Instagram posts for more tips and tricks!