Personal Trainer for Private Personal Training Groups - Fit Buddies
If you're in Loughborough and are looking for a local personal trainer that specialises in private personal training groups for you and your colleagues, family or friends, you've come to exactly the right place.
You can all get the results you deserve with FIT Buddies! Private personal training, delivered by a highly experienced and knowledgeable personal trainer at our Loughborough fitness studio and gym. When we say private, we mean private. You will have our fitness studio all to yourselves, with your personal trainer of course!
Do you and your small group of friends, family or colleagues have a shared goal? Do you all want to get fit for an event? Lose weight? Build strength? Simply sign up to a dedicated personal trainer for you and a small group. With FIT Buddies personal training groups you can have fun, train as hard as you want or need and share the benefits, fun and cost between you all.
Your personal trainer will design a dynamic programme of small group personal training sessions guaranteed to achieve the results you all deserve. Just email or call to book your private personal training group sessions today!
Of course, if you're an individual we have options for you too. Simply click here to find out more about the small group fitness training that we offer.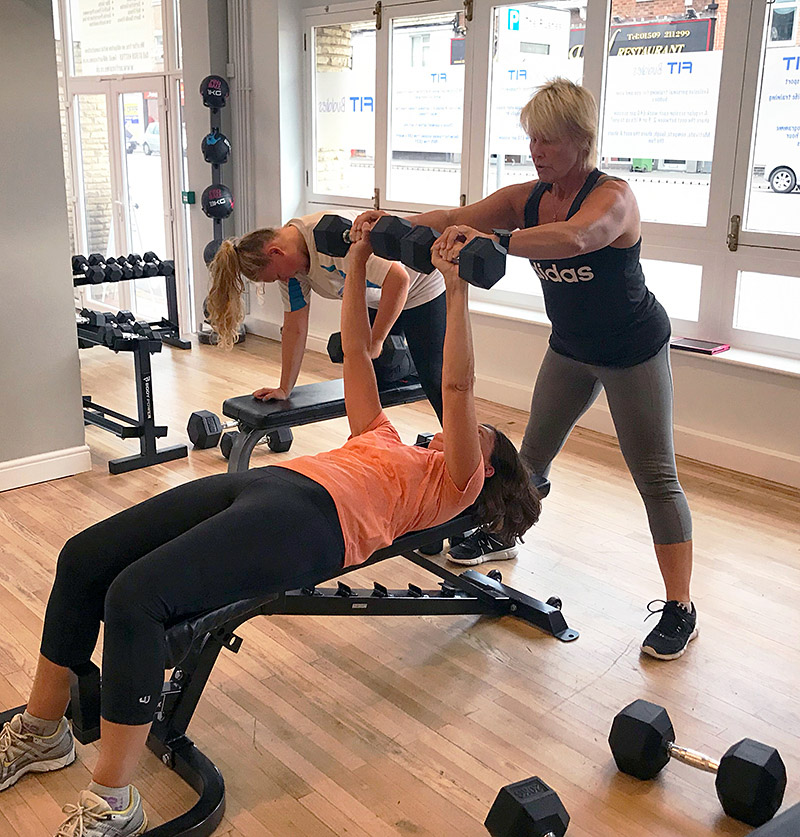 Private Personal Training Groups in Loughborough with your own Personal Trainer
Motivate, challenge or inspire each other by becoming FIT Buddies. You can share the cost and share the fun!
A regular private training session each week – just give us a call, or drop us an email, and we can help arrange a personal trainer and  time to suit you all.
£40 per session, share the cost between 2, 3 or 4 – it's up to you.
Fit Buddies private personal training group sessions require a 6-week commitment for a total cost of £240. You decide how to split the cost.
For the very best results we also offer nutritional advice and 1:1 counselling to support our and your efforts for both a healthy body and fit mind.